www.forscope.bg
Windows 10 Enterprise LTSC 2021 Upgrade
Windows 10 Enterprise LTSC 2021 Upgrade
български и
над 10 други езика
английски
немски
френски
италиански
португалски
испански
руски
румънски
сръбски
хърватски
+ още няколко езика
Изображението е илюстративно. Продуктът се доставя без опаковка.
Тип софтуер:
безсрочен използван софтуер
с готова за одит правна документация
Вариант:
електронен сертификат
В наличност
Електронна доставка до 5 минути
В момента не е в наличност
Доставка по имейл
Индивидуална оферта
Правна документация, готова за одит
Тъй като този продукт е използван софтуер, необходимо е да бъдат изпълнени 4 условия, за да бъде законно прехвърлянето на собствеността върху софтуера.
Предоставяме декларация на първия собственик, потвърждаваща, че са изпълнени всички законови условия:
Първата държава на използване е в ЕС/ЕИП или Швейцария.
Продуктът е изплатен изцяло на собственика на авторските права.
Продуктът е безсрочен, без ограничение във времето за ползване.
Продуктът вече не се използва от първия собственик.
Декларацията на Forscope за неизползване също е част от правната документация.
Търсите допълнителна информация за предоставяната документация? Вижте нашата статия.
Примерна документация
Прехвърляем (онлайн активация)
За 1 устройство
Безсрочно ползване
Инсталира и активира пълна версия на Windows 10
Тип продукт:
пълна версия; евентуално надстроен чрез споразумение за поддръжка с притежателя на авторските права
Тип разпространение:
Volume (OLP, EA или сходен); eлектронен сертификат
Използван софтуер:
да; предоставяме всички необходими документи в съответствие със законодателството на ЕС
Валиден за:
до живот
Прехвърляемост:
прехвърляем
Метод на инсталация:
инсталация от файл за инсталация от производителя (ние предоставяме линк за сваляне на файла)
Архитектура:
32/64 bit
Език:
многоезичен софтуер
Съвместими продуктови кодове (P/N)
:
KW4-00244
12.01.2027
Сертификат за софтуер
Документация в съответствие със законодателството на ЕС
Потвърждение за покупката (фактура)
Инсталационен файл за изтегляне
Процесор:
1 GHz
Памет:
1 GB RAM (32-bit); 2 GB RAM (64-bit)
Пространство на твърдия диск:
16 GB (32-bit); 20 GB (64-bit)
Графика:
графичен процесор с DirectX 9 с WDDM 1.0 драйвер
Препоръчваме също:
Office 2016 Standard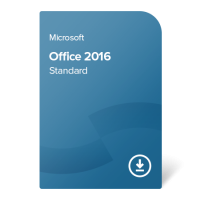 239 лв.
Office 2016 Professional Plus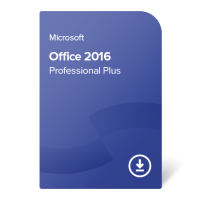 239 лв.
Windows 10 Enterprise LTSC 2021 Upgrade
Windows 10 Enterprise is the recommended solution for medium and large businesses – it contains all the features of Windows 10 Pro but also employs important security and management instruments that are essential for the smooth functioning of more complex company structures.
The main differences between Windows 10 Pro and Windows 10 Enterprise lie in security, as this is where larger companies are most sensitive. Enterprise brings Windows Defender Application Control, Guard functionality, and Advanced Threat Protection (ATP). Another very important advantage of Enterprise over Pro is the Device Health service in Windows Analytics which allows users to identify and remediate device-level issues, such as common crashes.
Other features that Windows 10 Enterprise introduces are:
Management and deployment – DirectAccess (allow remote users to access internal networks over a VPN-like system that establishes a bidirectional Internet connection); AppLocker (permit administrators to restrict app access on mobile devices); Managed User Experience, Microsoft Application Virtualization (App-V), Microsoft User Environment Virtualization (UE-V);
Security – Credential Guard, Device Guard;
Windows fundamentals – Windows to Go, BranchCache.

Windows 10 Enterprise LTSB and LTSC aim at providing system stability by reducing changes to Windows functionality, keeping only security updates and bug patches. As a result, it does not include a number of applications that require regular updates, such as:
- Microsoft Edge
- Microsoft Store
- Cortana
- OneDrive
- Windows Ink
- Microsoft Mail
- Calendar
- OneNote
- Weather
- News
- Sports
- Money
- Photos
- Camera
- Music
- Clock

Windows 10 Enterprise will help your company manage workloads better, reduce stress for system operators, provide advanced security features to your IT environment and bring great results in no time.